COVID-19 SITCH
On Sunday 15th March we voluntarily closed the Café. On Tuesday 17th March (Paddy's Day) we reopened with a new website, a new online ordering platform and The Moose Card. We are now supplying, via delivery or collection, people all over Dublin as opposed to just in our 59 seats here in Phibsborough, all thanks to Covid-19. Remember folks, you can see the virus as a threat or an opportunity. We prefer the latter.
MooseBox
We paid €7,000 for this horse box last year. Little did we know how valuable it would be to us a year later. It's all we have now. It's keeping the Moose alive!
The MooseBox is open from 9-4 and it does takeaway food AND coffee. If you're coming to the box, please remember to keep your fucking distance by obeying our SDO (Social Distancing Officer) and standing where you are told.
Thank you,
Paulie
ABOUT US
The White Moose is Ireland's most quirky brunch and breakfast style café. We provide our guests with a unique experience which gives them a reason to smile.
CAFÉ MENU
All gourmet burgers are served with skin on fries or side salad. Sweet potato fries are €1.50 extra
INVESTORS
We are looking for investors to help bring the White Moose Café to the next level. If you have some spare cash and are interested in being part of one of the most unique food businesses in the world.
EMAIL US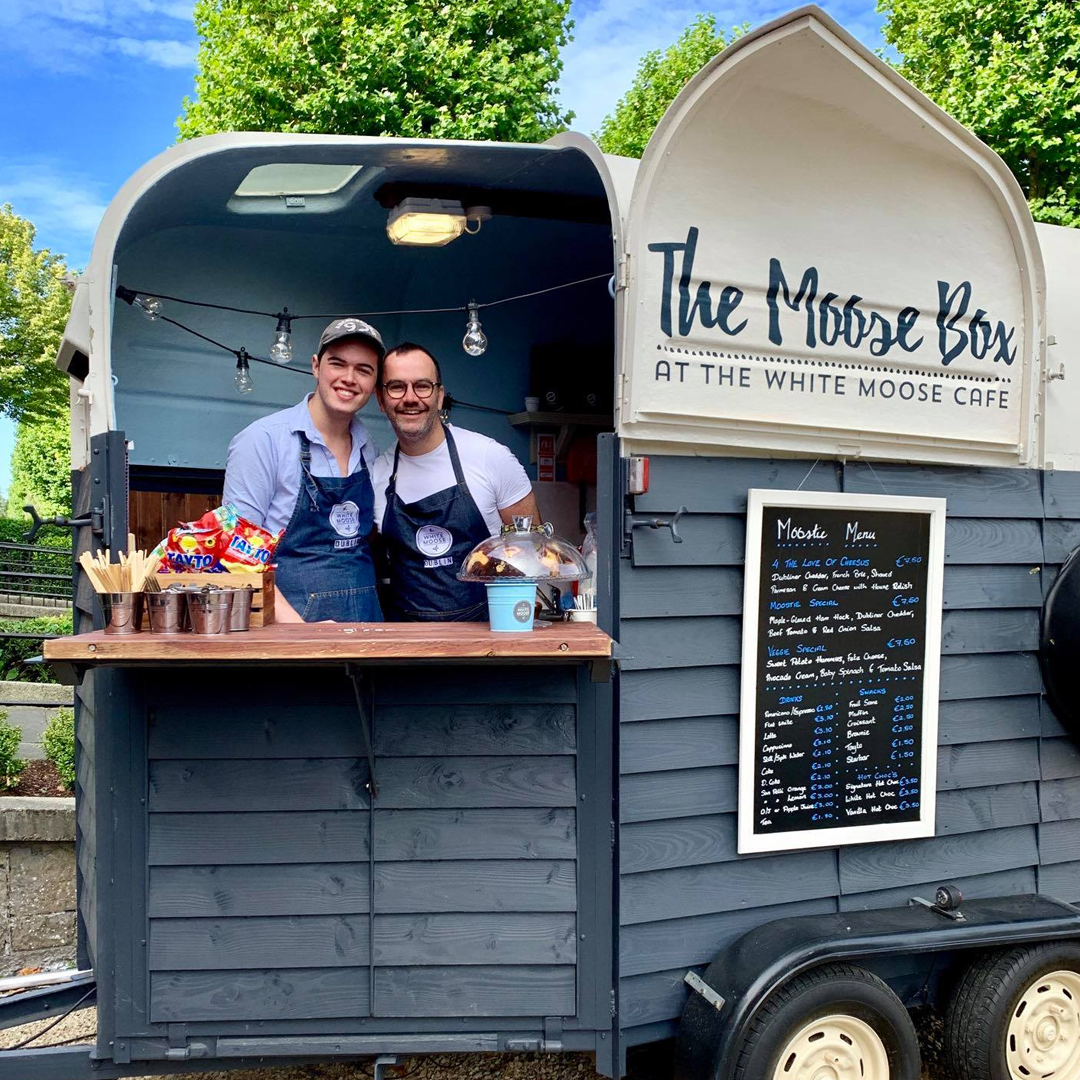 HAVE YOU SEEN OUR SOCIAL MEDIA?